Croatia Summer Getaways – Best Small Towns Along the Adriatic
Posted on

marija

on

April 15, 2013
Planning to visit Croatia but still haven't chosen your perfect summer getaway? Well, if you're looking how to avoid summer crowds and would like to spend your vacation in a smaller place where you can really immerse yourself into local life and relax with your loved ones at ease – here's a list of best small towns along the Adriatic Coast. They're all colorful and beautiful in their own way, exuding that special Mediterranean charm no one can resist.
Due to its rich history Rovinj is a place where each small street will catapult you into a different time period. The Renaissance, Gothic, Neo-classical and Baroque architectural styles are all here side by side, merged into a colorful mixture, which in combination with the role of Rovinj as an active fishing port creates an even more interesting effect. It's no wonder this pearl of the Istrian peninsula won Golden Apple as the best tourist destination in the world in 2013.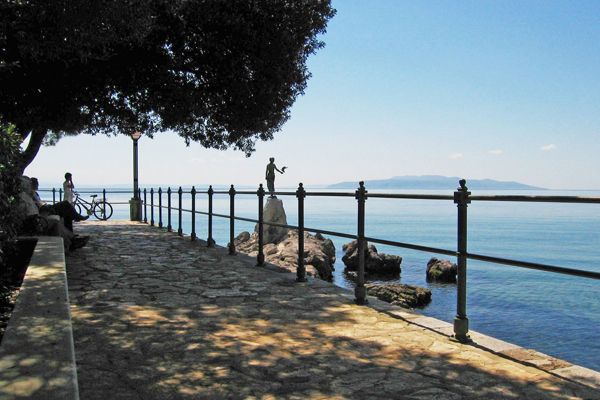 Another jewel of the Istrian peninsula which received the Golden Apple for 2013 is Opatija. Often called "the little Vienna of the Mediterranean", Opatija will win you over with its old Austrian architecture and famous lungomare – amazing 12 kilometers long seaside promenade which connects all the little places in Opatija Riviera.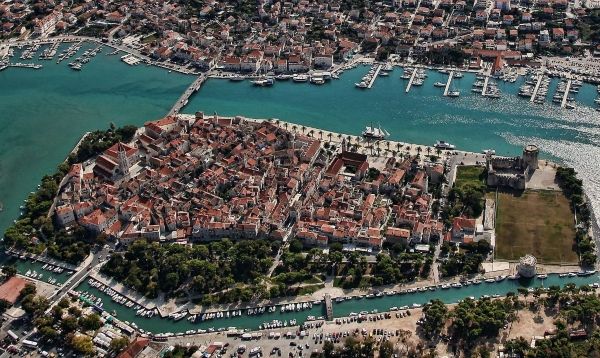 Trogir is a really special small town located in the region of Dalmatia. Due to its 2300 long tradition of urbanity and numerous sights, historic city of Trogir was included in the UNESCO World Heritage List in 1997. As you can see in the photo, this historic core of the town is actually situated on a small island, between mainland and island of Čiovo. Trogir is also considered to have the best preserved Romanesque-Gothic complex in all of Central Europe so it's a must destination for everyone who prefers places steeped in history.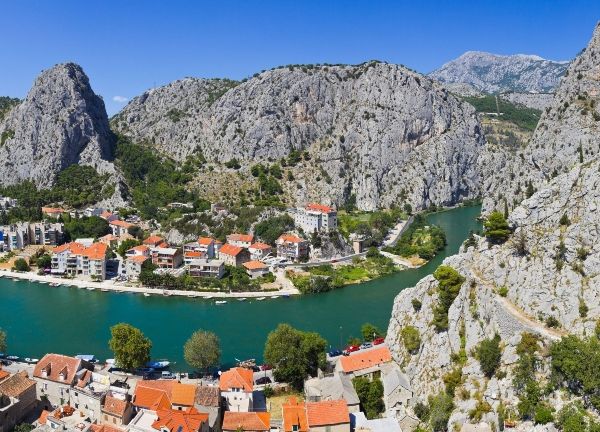 The amazing scenery of Omiš is result of its unique position – surrounded with as many as three mountains, it developed at the place where Cetina River meets the Adriatic Sea. Due to this, it's also considered to be a paradise for all adventure lovers who'd like to have an active vacation. At the same time Omiš is a peaceful, charming little place with quaint cafe bars and cobbled streets. Moreover, Omiš Riviera will amaze you with its succession of interesting small places, villages and some of the best pebble and sandy beaches in the whole of Dalmatia.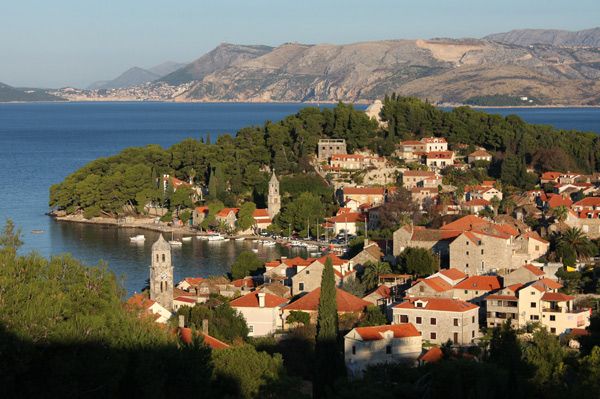 Located at the very south of the Adriatic Coast, just some 15 kilometers from Dubrovnik, Cavtat is a perfect destination for everyone who'd like to enjoy beauties of Dubrovnik Riviera and avoid the accompanying crowds. The combination of its Renaissance and medieval architecture and stunning nature of surrounding Konavle region will satisfy even those who search for both urbanity and an escape to nature. Moreover, with its rich depths, sea around Cavtat is considered to be every scuba diver's dream come true.