Best Beaches in Croatia
Posted on

marija

on

May 15, 2013
Croatia is known for its crystal clear sea so it's no wonder over 100 beaches along the Adriatic Coast have been awarded international Blue Flag certificate for the quality of their water and surroundings. A less known fact is that Croatia's shoreline is a rockier one, so most of the beaches are pebbly and rocky, with few sandy ones – however, that's one of the reasons why the sea is so clean and has such stunning colors. To help you out a little with finding best summer destinations in Croatia we've prepared a short guide to some of the most beautiful beaches along the Adriatic Coast. Naturally the list is not exhaustive – there are so many little inlets dotting the shore which are waiting for you to discover them :)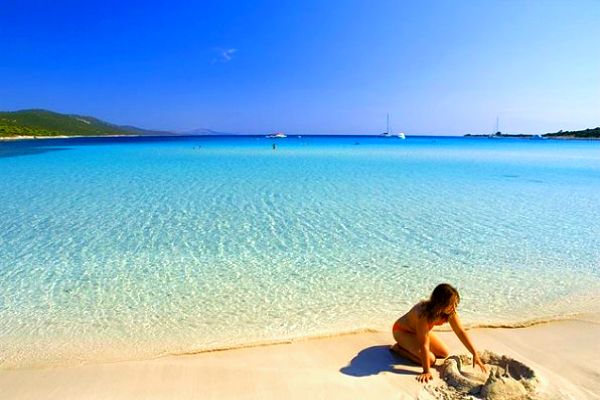 Dugi otok Island boasts one of the most beautiful sandy beaches along the Adriatic – Saharun beach. This almost kilometer long beach is situated on the northern part of the island and is famous for its pure white sand and incredibly turquoise water. Since Dugi otok island is still one of those hidden Croatian gems its beaches and coves are never too crowded. If you visit Dugi otok be sure not to miss Telaščica bay as well – it's a protected nature park which encompasses five islands and over twenty smaller bays. Click here for more photos and info on Dugi otok island.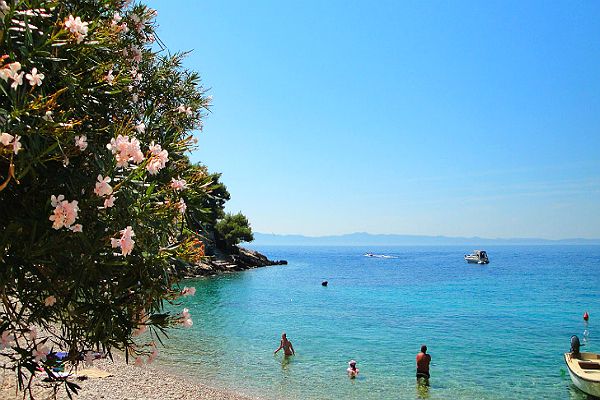 Hvar has status of the sunniest and the trendiest island in Croatia. But besides parties Hvar also hosts some of the most beautiful coves in Dalmatia. Though few sandy beaches can be found in the northern part of the island, Hvar is best known for its azure blue pebbly beaches. Morever, Pakleni Islands – a must destination for all the lovers of secluded coves and untouched nature – are just a short boat ride away. As far as the island of Hvar itself is concerned, our recommendations are Skozanje and Jedra coves and Zavala and Dubovica beaches. Click here for more photos and info on Hvar Island coves.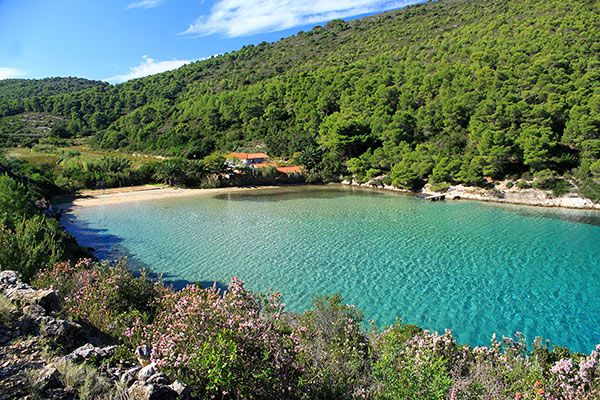 Due to its history and the fact it's one of the farthest inhabited islands in Croatia – Vis Island has always had a special status among the Adriatic islands. It's considered to be one of the last places where you can really experience the Mediterranean as it once was – and that implies the laid back way of life, delicious simply prepared food, crystal clear sea and nature. So if you're up for something like that our recommendations are sandy Stončica beach and perfectly secluded Stiniva beach. Click here for more photos and info on Vis Island coves.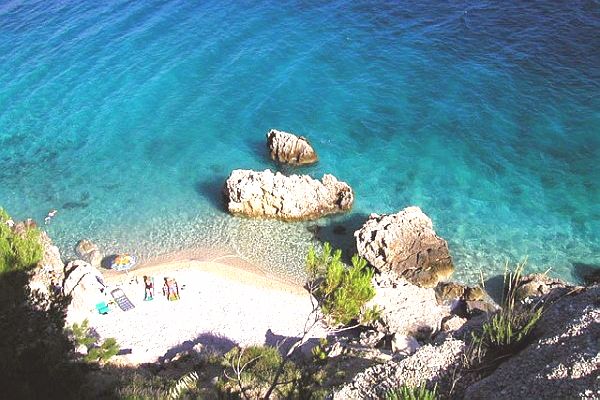 The whole of Omiš Riviera is dotted with little fishing villages which are perfect for a relaxing family vacation. This coastal area is renowned for its beautiful pebbly beaches made up of little smooth stones and a few sandy beaches as well. The most famous is probably sandy Duće which gets pretty crowded in high season. Our recommendations are Nemira, Stanići and Medići beaches. Click here for more photos and info on Omiš Riviera places and beaches.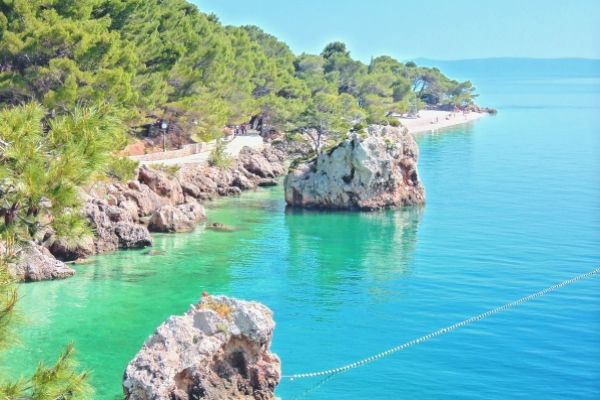 A perfect follow-up to Omiš area is Makarska Riviera. Situated at the foot of Biokovo Mountain, this part of Adriatic is maybe the most popular coastal area for all beach lovers who seek both kilometer long beaches and secluded little inlets and, of course, crystal clear sea. Brela and its Punta Rata beach have been voted as one of the best beaches in Europe, but there are also places like Tučepi, Baška voda and Podgora which have equally stunning beaches. In any case, you won't go wrong wherever you put your beach towel in this part of the Adriatic. Click here for more photos and info on Makarska Riviera places and beaches.