Croatia – Top Family Vacation Destinations
Posted on

marija

on

June 17, 2013
If you're planning a family vacation to Croatia, here are some tips and tricks you might find useful. Since it's not always easy to find a family-friendly destination, we've singled out several places along the Adriatic Coast where you'll find sandy beaches with kid-friendly amenities, lots of fun activities and beautiful nature. Then there's also the question of accommodation – our recommendation are self-catering vacation rentals. This type of accommodation is very popular in Croatia since it gives you a chance to choose an apartment tailored to your wishes – place where you can make your own meals using fresh local ingredients and enjoy all the comforts of home.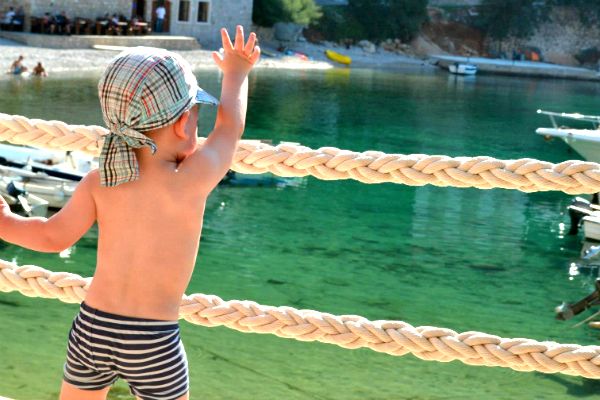 1700-year-old city of Split is definitely one of Croatia's must see places. There's no doubt both you and your kids will be amazed by a mere fact that you can idly walk down two millennium old streets of Diocletian's Palace, bumping every now and then into a Roman soldier. There's yet another benefit to Split as a family destination – it features a great, kid-friendly beach practically in the center of the city – Bačvice Beach with long sandy stretch of shallow water, perfect for snorkeling and building sandcastles. Moreover, Split is the main hub for some of Croatia's most beautiful islands so you can easily make day trips to Hvar, Brač or Šolta.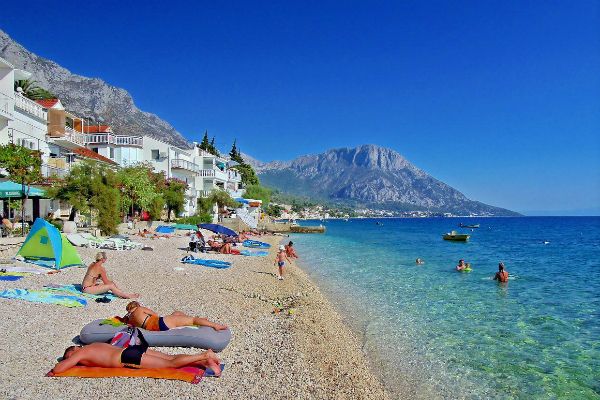 In terms of family vacation, the Makarska Riviera is maybe one of the most sought-out areas in Croatia. And it's no wonder since it features some of the most beautiful Adriatic beaches: kilometers long pebbly and sandy beaches with translucent blue waters. Small towns and villages of the Makarska Riviera are perfect for combining a relaxing holiday with fun activities, so be sure to check out Brela, Baška Voda and Tučepi.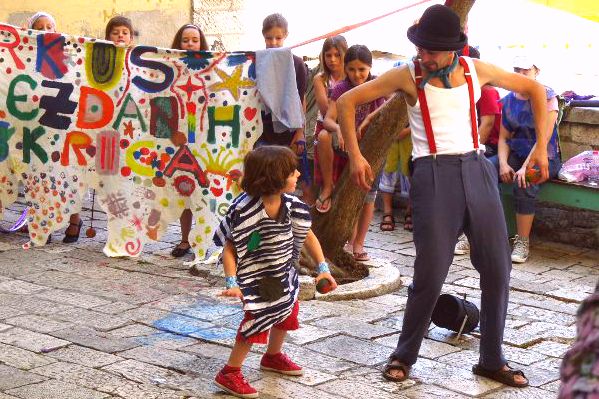 During summer, the beautiful city of Šibenik officially becomes the city of children – in June and July International Children's Festival turns white cobbled streets of Šibenik into a colorful playground. But besides cultural activities. Šibenik and its Riviera are famous for amazing nature sights. So be sure not to miss Krka National Park – famous for its majestic waterfalls – and a chance to swim and snorkel surrounded with this fairy-tale surrounding.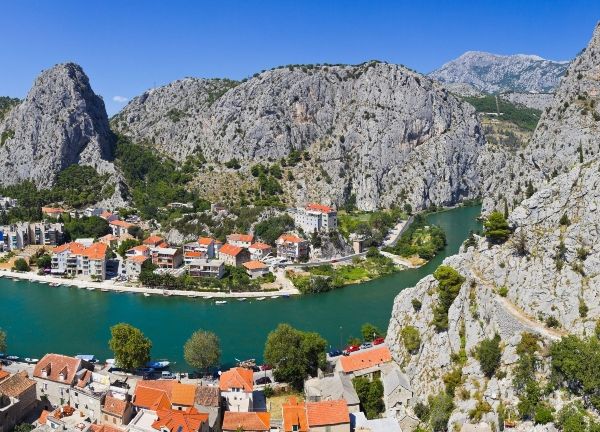 Omiš Riviera is best known as area of beautiful sandy beaches and Cetina river where you can enjoy fun activities such as kayaking and canoeing. But the thing your kids will like the most is the fact that Omiš is actually home of pirates, so throughout the summer there are numerous events and fiestas where you can see a pirate naval battle or take a pirate tour your kids will sure never forget.